"
You live but once; you might as well be amusing
."- Coco Chanel
I've always had a thing for
Chanel
. I mean, who doesn't? It's one of the most iconic French fashion houses, and it's founder, the
Grand Mademoiselle Gabrielle Bonheur "Coco" Chanel
is lauded everywhere in the fashion world because of her ground breaking contributions. From the
Chanel No.5
to the coveted 2.55 quilted flap bag, to the
LBD
and the classic Chanel suit, these
les éléments éternels
, as Karl Lagerfeld calls them, are symbols of Chanel which has endured the test of time since she opened the
first
Chanel boutique in 1910 on 21 rue Cambon. Just the word "Chanel" or the overlapping double-Cs speak volumes about Coco's
timeless modernity
, conjuring images of bold, yet understated and absolutely
chic
elegance.
So what made Chanel so
unique
? From the clothes she designed to the way she thought, she was utterly
different
from all the other designers of her time. Instead of focusing on tight corsets and maximalist togs, Mlle Chanel introduced frocks with
simple
, lean and clean lines, sweater dresses, collarless tweed jackets, jersey suit, wide-legged trousers and of course, the humble LBD which completely
revolutionised
the way women dressed. Other iconic objects
synonymous
with Chanel's creations include pearls, bags with chain straps, the camellia motif and tweed. Her clothes exuded a sense of restrained chic and class, capably mixing practical with luxe, boyishness with femininity (androgyny!), creating a
powerful
blend of styles which appeals to even the most stylish till today.
Her thoughts are also widely quoted in the fashion world. Just go to any notable style site and you would find a few of her many famous quotes including, "
Fashion fades; only style remains the same
", "
In order to be irreplaceable, one must always be different
", "
The most courageous act us to think for yourself. Aloud
" and "
A woman can be overdressed, never over elegant,
". My all time favourite are "
A girl must be two things : classy and fabulous
" and "
A girl should be two things : who and what she wants.
" Everytime I read these two quotes, I always feel empowered and
oh-so-fabulous
, like I can conquer the world right at that moment. Don't you love quotes like that?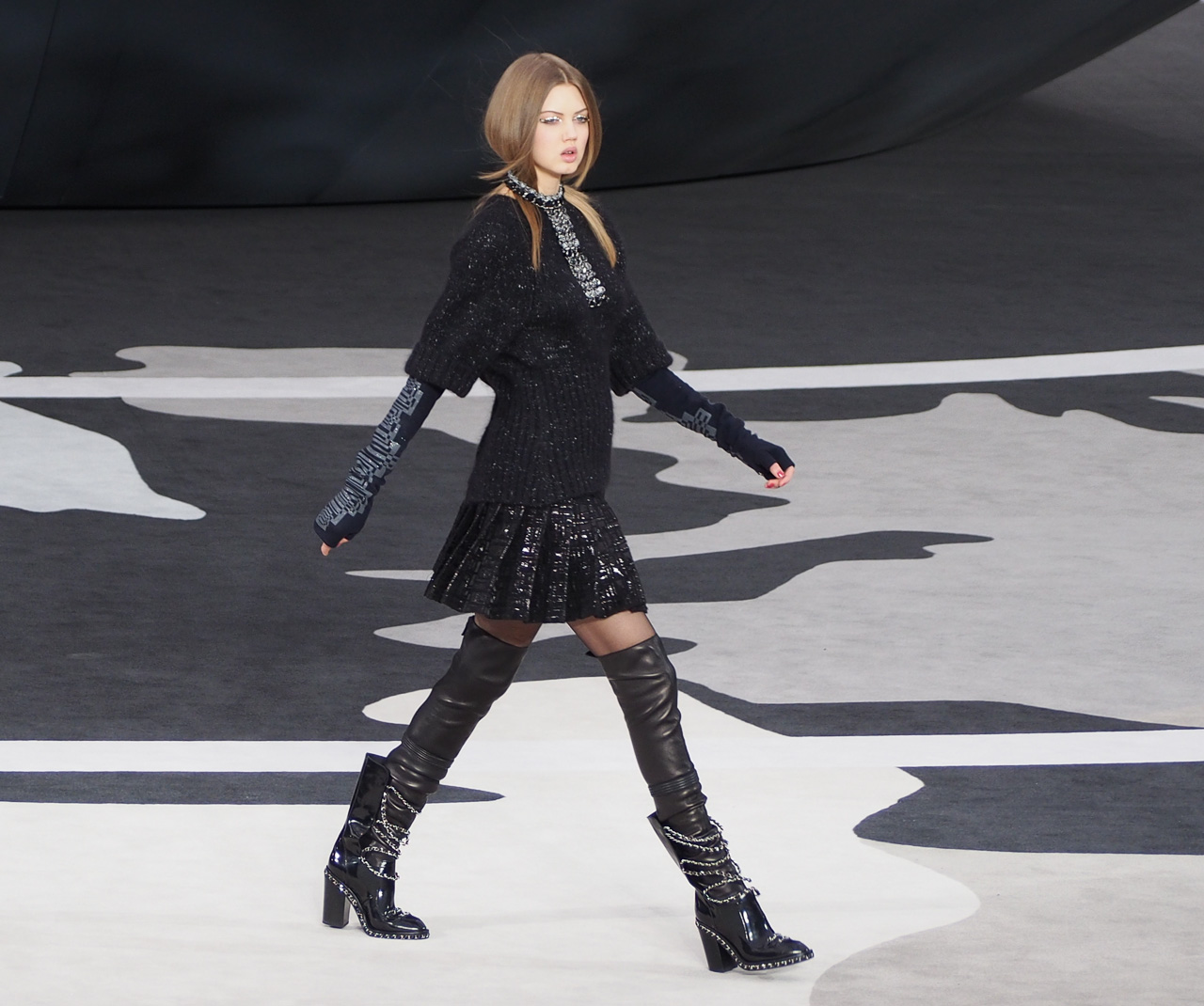 Nowadays, Chanel's presence is still being strongly felt all around the world, from the uber
luxe
Chanel boutiques globally to the
stunning
gowns worn by celebrities on the red carpet.
Karl Lagerfeld
, who has helmed the label since 1983, has skilfully put a fresh and modern spin to
iconic
Chanel elements, creating
covetable
togs from cosmetics to accessories, haute joaillerie to
haute couture
, mostly in Coco's favourite shades of beige, white and black. An ode to Chanel's
timelessness
, vintage Chanel is still as treasured as Karl's modern creations, and it is not uncommon to spot
classics
such as the quilted Chanel 2.55 flap bag or tweed jackets given a 21st century
upgrade
in Chanel's latest collections.
Love
Chanel by now? Here are some fun facts
about
the house :
1. The interlocking Cs were inspired by stained glass windows in an Aubazine chapel
2. Every
Chanel No.5
bottle is sealed by hand with baudruchage (a fine membrane), pearl cotton thread and hot wax stamped with the interlocking C's.
3. The lion became a symbol of Chanel as Coco was a
Leo
. It was also part of the decor in the fall 2012 couture show.
4. A gown from the haute couture 2006 collection took
1,500
hours to make.
"Fashion is not something that exists in dresses only. Fashion is in the sky, in the street, fashion has to do with ideas, the way we live, what is happening."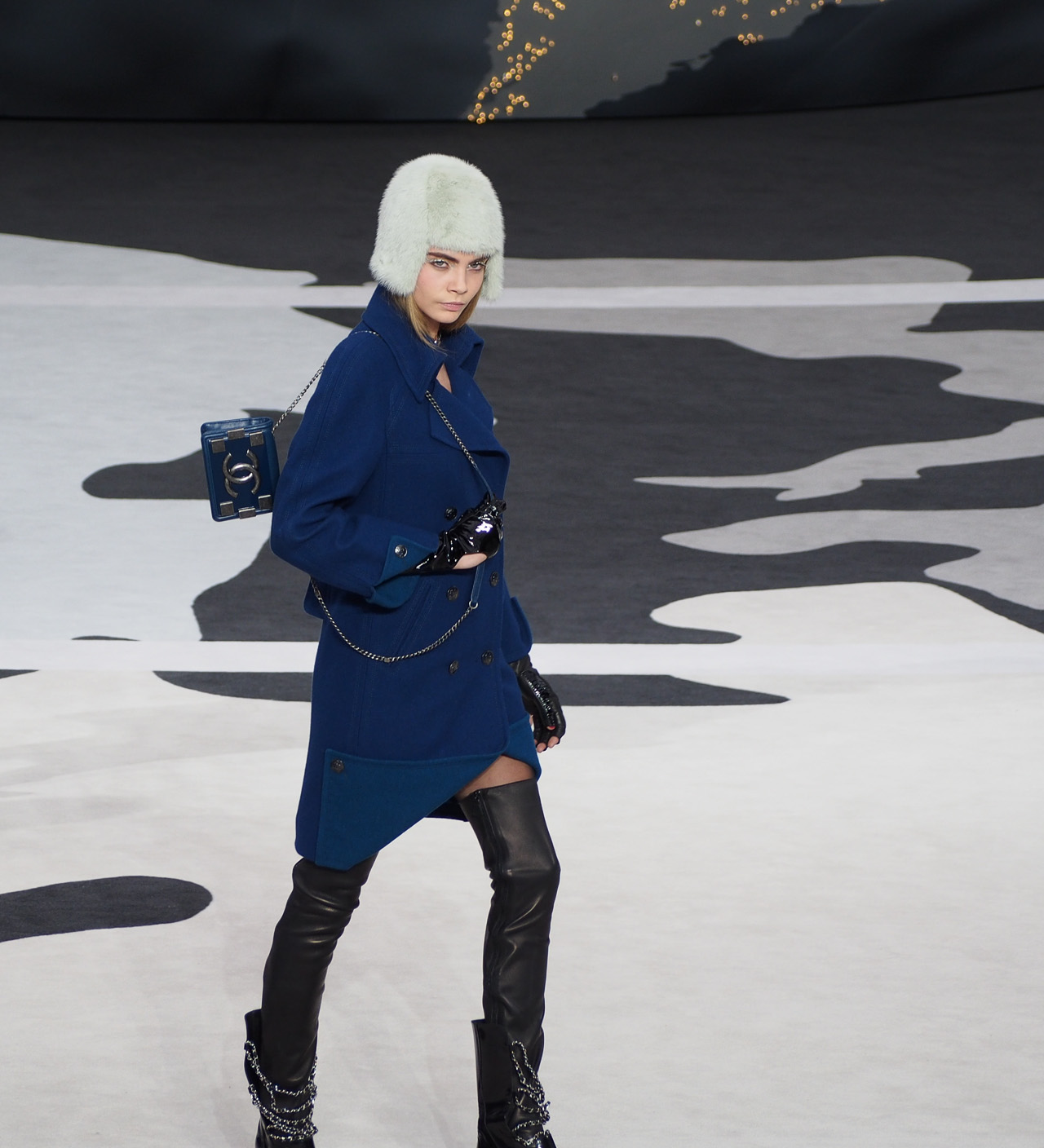 What do you think of Chanel? Which icon do you love best? Which is your favourite luxury house?