Feeling blue on the first day of school? Here's a Monday mood lifter: The makeup collection by
Lancôme
and Lanvin creative director Alber Elbaz is finally here!
Hitting the counters last week on June 15, the limited-edition beauty collection, called "
Lancôme X Alber Elbaz
" features Lancôme's world-famous Hypnôse mascara series, among eye colour palettes, mascaras and false eyelashes, with the packaging now coming in
gorgeous
and artistic hearts, stars and dots. When it was announced earlier this year, it was definitely one of the most
hyped
about collaborations in the beauty world for 2013. When I first saw the collection, I immediately fell head over heels in love with it!The colourful sketches by Mr Elbaz are
tres
cute and has " Alber Elbaz " written all over it. I bet that it would be a hit not only among Lanvin and Lancôme fans, but also to those who are new to both brands.
"
I spend my time backstage at the Lanvin shows, and when I come out at the end, all I see are people's eyes,
" Elbaz told Style.com. This has inspired him to focus on eyes for this collection and who knew? The shape of the Hypnôse mascara containers actually resemble the shape of a woman's figure! Talk about pure genius.
"Alber Elbaz is, without a doubt, one of the world's most influential fashion designers. But beyond that, he is also the most talented," Youcef Nabi, president of Lancome International, told WWD. "His sense of luxury, his vision of femininity and that hint of audacity resonate perfectly with the new values of the Maison Lancome. We are extremely proud and happy that, with us, he is set to channel his universe in the world of makeup for the very first time."
In conjunction with the launch, Lancôme released a one and a half minute film based on Mr. Elbaz
delightful
sketches and it took six months to produce and animate. The result? An
adorable
film oozing with fun and whimsy, centering around
fabulous
characters which turn into Hypnôse mascara bottles after
strutting
down the catwalk. Here are some snippets of the film :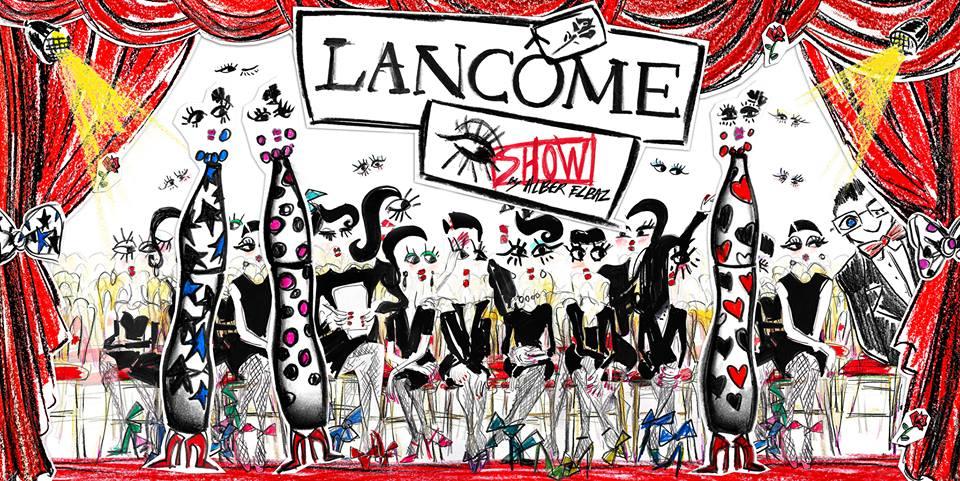 And now, the film!



In love with them already? You can purchase them from emporiums from Sephora to Selfridges, prices ranging from $29 to $51. You may also watch the other trailers and teasers
here
.
What do you think of this collaboration? Do you wear Lancôme?
Charlotte